Broadfork – what else?
Back pain, beads of sweat and no end to the work? This is a thing of the past with the TERRADIX Broadfork . Tilling the soil has never been so easy, energy-saving and quickly done. The perfect ergonomics make tilling the soil child's play.
The Broadfork is an indestructible universal tool for your garden. Those who have it will love it and soon realize how indispensable it is in everyday gardening. In the long run, your soil will thank you for the gentle cultivation with a rich harvest.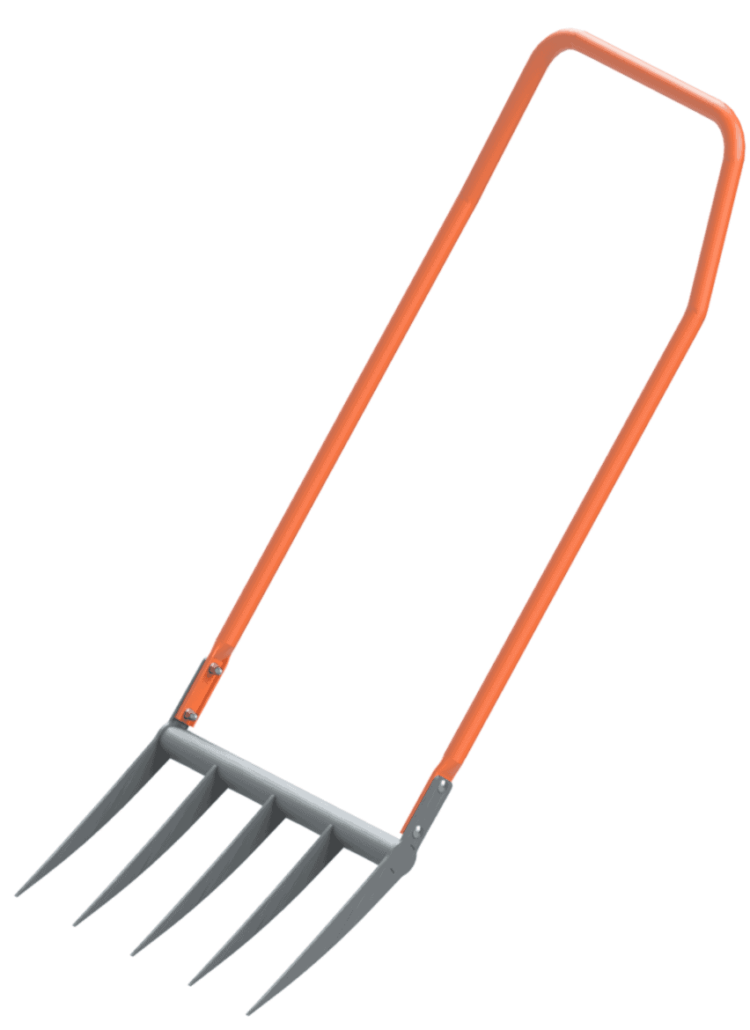 Indestructible
Extremely resilient tines made of high-strength tool steel
Sturdy handle tube made of high-strength powder-coated steel
Quick as a flash
unmatched speed, even for large areas
no matter whether the subsoil is compacted, stony or rooted – it comes through and holds out without breaking
Roots paradise
unique deep loosening due to long tines
gentle aeration of the soil
minimal mixing of the soil layers
Comfortable
back-friendly work due to ergonomically shaped handle tube
energy-saving thanks to efficient use of body weight
blister-free hands due to smoothed surfaces
Multifunctional
loosening and aeration of soils and beds
levering out stubborn plants
removing the turf to create new beds
Proper soil cultivation
It is well known that rotary tilling or ploughing the soil severely affects soil organisms and destroys their habitat.
However, all plants depend on an intact soil fauna. This is the only way to achieve optimal nutrient exchange and healthy plant growth .
TERRADIX's Broadfork gently loosens and aerates the soil with minimal vertical mixing. Organisms are thus preserved, and have a lasting positive effect on soil fertility. In our guide you will learn everything else about building humus in your garden.
Product overview